Participant feedback: Russian Week of High Technologies 2019 brought together all sectors of digital economy
30 / 04 / 2019
On April 23–26, 2019, Expocentre Fairgrounds hosted Russian Week of High Technologies which included the 31st edition of the Sviaz international exhibition for information and communications technology, the 11th edition of the Navitech international exhibition for navigation systems, technologies and services, and major congresses.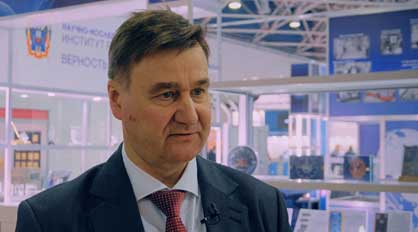 Oleg Ivanov, Russian Deputy Minister of Digital Development, Communications and Mass Media
"Today, Sviaz showcases all developments and products in different sectors of the digital economy. We realise that it is the combination of various IT sectors, telecom, education, research and breakthrough developments in related fields that gives a real synergistic effect. This exhibition is the very place where manufacturers find their customers and vice versa."
---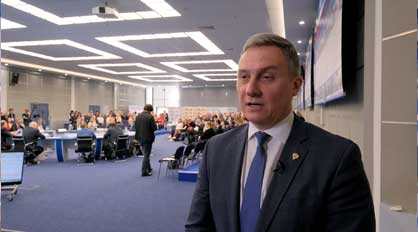 Oleg Dukhovnitsky, Head of the Federal Agency of Communications (Rossvyaz)
"As usual in spring Expocentre Fairgrounds opens its doors to Russian Week of High Technologies which features a lot of digital related events including the Sviaz exhibition. Its participants are service providers, equipment manufacturers, colleges, and solutions providers. The exhibition is growing every year. Here one can see many new and interesting products. Russian Week of High Technologies will reflect new trends and approaches, new takes and solutions via projects of the digital economy. It can be interesting to both exhibitors and visitors to the Week. I am positive Expocentre has a bright future."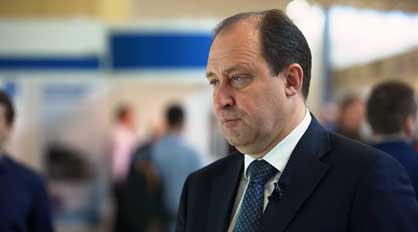 ---
Oleg Bochkarev, Deputy Chairman of the Board of the Military-Industrial Commission of the Russian Federation
"It is a great and important for professionals come under one roof to discuss any relevant issues. Sviaz, which means communications in Russia, is about connection between people and companies. I have spent two hours to see all stands and new products, talk with industry professionals not only about hardware that they make but also about problems of the industry, especially ones related to the diversification of our military-industrial sector. We have to create more opportunities for Russian made products and services attracting not only the defense industry but also private civilian business. This event is a great tool to achieve this goal."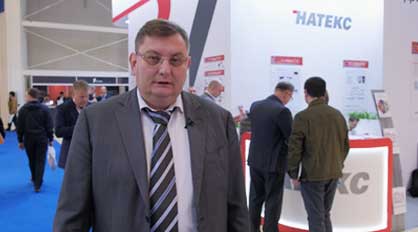 ---
Andrey Grigoriev, Director of the Product Management Department, Nateks Group
"Nateks has participated in Sviaz for over 20 years. We can say we are its regular participants. Every year our goal is to show our customers and partners all new products that we have developed over the previous year and solutions that we have developed in our laboratories. This year we once again show a wide range of our products. Our new product line was a success year ago."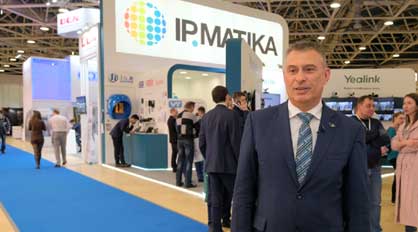 ---
Mikhail Usov, CEO, IPMatika
"IPMatika is 10 years old. All these years the company has participated in Sviaz. We believe it is a very important tool to promote the company and its products, and search for partners and clients. As a distributor, we are interested in new partner resellers and in keeping the existing partnerships. Sviaz gives us an opportunity to support projects of our partners and help them to meet customers.
We can see that Sviaz is very popular in Russia. We have very many people come to our stand on the first day. The exhibition helps us to show our new products. Though one can get any information online, many customers still want to see products up close, touch them and evaluate quality. Internet can't substitute a trade show. Shows are still very relevant.
This year we are glad to show new products which follow all new global trends. We are happy to be here and plan to come back."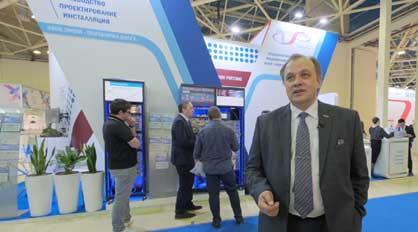 ---
Konstantin Marchenko, Deputy General Director, T8
"We have participated in Sviaz for 10 years already. It is a success every year. It is our tradition to bring our world records and accomplishments to the exhibition. This year we present not only a world record but also a new line of top telecom equipment. Today, traffic is skyrocketing. That is why capabilities of equipment also must skyrocket. We have to always stay ahead. Our equipment is forward looking for baseline, regional and intraareal networks. Our equipment is already ready to be used in 5G networks.
Sviaz is a milestone event for us. It is also like an annual festivity. We have great impressions and high ROI at every exhibition. Sviaz is a place to meet fellow professionals and friends. Here one can solve many problems, get technical assistance or scientific advice."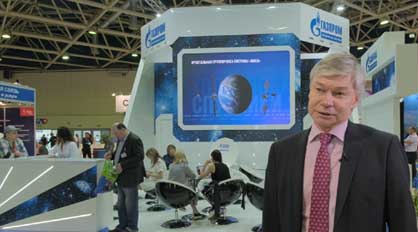 ---
Igor Kot, Deputy General Director for Business Development, Gazprom Space Systems
"We have exhibited at Sviaz for 25 years. It is a very important event for us. The show has been changing and altering its format, but it has always stayed the most important event of the year for us. Our company is a satellite operator. We try to take part in all state-run projects. Here we meet our commercial clients and government representatives, and expand our contacts with heads of telecom and space industries."
---