Sviaz and International Telecommunication Union establish cooperation
19 / 08 / 2019

On August 13, 2019 representatives of the International Telecommunication Union (ITU)* and Expocentre AO held a meeting and discussed cooperation within Russian Week of High Technologies. The key event of the Week is the 32nd edition of the Sviaz International Exhibition** (21-24 April 2020, Expocentre Fairgrounds).
The meeting resulted into the following points:
The International Telecommunication Union will be the industry and media partner of Russian Week of High Technologies and provide information support to Sviaz 2020.

The conference devoted to the ​​​International Girls in ICT Day will be held on April 23, 2020. It will be a part of Russian Week of High Technologies. The conference participants are representatives of telecom management, telecom companies, industry and research institutes, international and public organisations. They will discuss vocational education, exchange experience in career guidance, share success stories, tell about the ICT projects carried out by women, and offer solutions to create favourable conditions for career development and fulfillment of women. The event is aimed to provide a global environment empowering girls and young women, encouraging them to choose careers in the ICT growing area, and enabling both girls and technology companies to benefit from wider participation of women in the development of the ICT sector.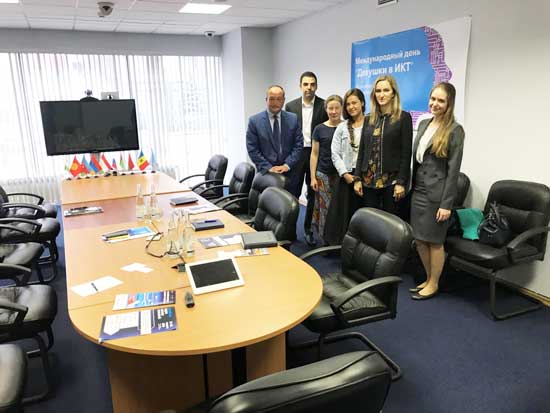 * ITU is the United Nations specialised agency for information and communication technologies (ICT). Today, ITU includes 193 member states and more than 800 private sector partnerships and academic organisations
** Sviaz is Russia's major business platform to have professional networking, search for suppliers and new distribution channels, develop fresh solutions and identify the latest trends in IT and telecommunications
---