Vladimir Putin spoke at the Artificial Intelligence Journey conference at Expocentre Fairgrounds
11 / 11 / 2019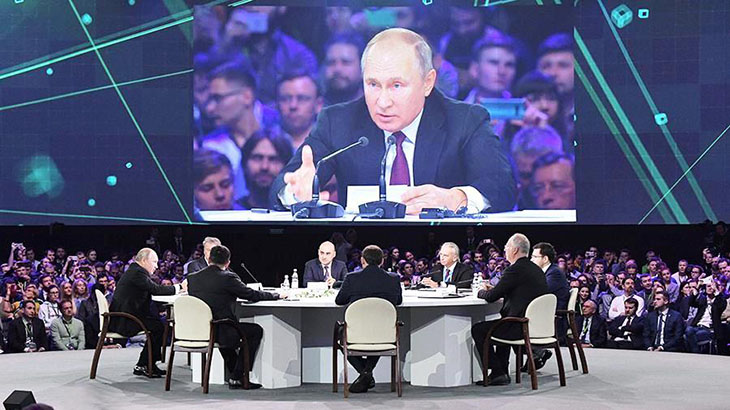 President of the Russian Federation Vladimir Putin spoke at the plenary session of the Artificial Intelligence Journey 2019 conference. This event devoted to AI, the largest in Eastern Europe, was held in Moscow for the first time on November 8–9, 2019. It was attended by over 5,000 participants, including leading international and Russian experts in AI and data analysis, as well representatives of over 1,000 companies – leaders in developing and applying AI technologies in business processes.
The Russian President underlined, "Artificial intelligence systems in and of themselves are a pinnacle, the essence of advanced technology. The ability to work with artificial intelligence, to know their way around in this area and in this environment must be a mandatory requirement for any profession: in the economy, business, education, healthcare, law enforcement, and of course, at all levels of government."
"We must, and I am confident that we can become one of the global leaders in AI. This is a matter of our future, of Russia's place in the world," said Mr. Putin.
Read more at http://en.kremlin.ru/events/president/news/62003
Press Service, Expocentre AO
---