Frederic Vanoscuyze, Director of Technical Innovation and Infrastructure (CTIO), MegaFon, talks about key changes in the telecom industry and the company's future plans.
11 / 02 / 2020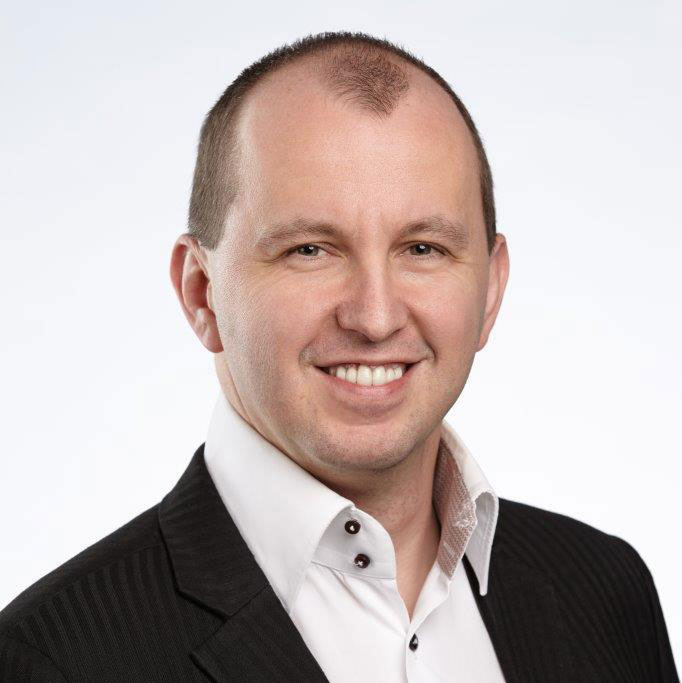 Which main changes of the digital age did you see in the telecom industry last year?
Perhaps, the most important change in our work was the Big Data technology. We started studying the subject only two or three years ago but now Big Data is fully integrated into our business process. Big Data allows technical specialists to forecast a surge in traffic in a particular part of the city, while retailers can optimize their deliveries to mobile phone stores, and marketers can develop mobile service plans to the fullest satisfaction of customers. Big data is also very popular with business, and public and municipal authorities.
Which trends in the Russian telecom market would you single out?
The main trend is the digital eco-system and virtual networks. A number of big banks are actively broadening the range of services, which have not been characteristic of them before, in addition to the existent eco-systems. The launch of virtual mobile operators, also known as MVNO, is one of such instruments. The virtual operator Yota, which remains the biggest Russian MVNO operator controlling 57% of the market, is also using MegaFon networks. We have decided to apply our experience to the fixed line service and launched our FVNO (Fixed Virtual Network Operator) model. We lease networks from local partners in Russian cities to broaden the geography of "Obyedinyai" convergent service plans. This business model allows MegaFon to expand its regional presence with minimal investments in infrastructure, while clients can pay for fixed-line internet, MegaFon TV digital service, and mobile phone service using the same account.
Messenger applications have many more functions than traditional mobile phone services. How do operators feel about such market trends?
Messenger applications, social media, and online videos are the most popular services, which account for 40% of overall mobile traffic in the country. Many customers start using messenger applications, including for voice messages, but they do not stop being our subscribers: they simply move from one technology to another in their communication process. As the operator of Russia's faster mobile Internet, we provide the top speed of the most popular applications, WhatsApp, Viber, or Instagram.
Are mobile phone operators ready for a new approach towards interaction with customers?
MegaFon is not just open to partnerships with related market actors: it views this model as the cornerstone of its digital eco-system. For instance, we have made much headway in financial technologies. Our clients can get a bank card of full value, and the card balance is equal to their mobile phone balance. The card can be used for payments in regular and online stores, for transferring money to friends and family members, and for cashback purposes. Such cards have been issued to over 3 million customers, and 40% use them as their main cards. Other partner products include the MegaFon investment, MegaFon Travel, MegaFon Games, and MegaFon Education solutions we are developing together with our partners. Being a cofounder of the AliExpress Russia joint venture, we are planning the soonest integration of e-commerce into the existent MegaFon eco-system and our retail chain MegaFon Retail.
How has the 5G next-generation network been developing? When can we expect its commencement in Russia? What technologies will develop thanks to 5G?
Russia is preparing for the 5G network. MegaFon and other operators have built zones for testing capabilities of the new technologies: the speed they can achieve, the spread of signal, and the operation of next-generation smart phones and 5G modems in the next-generation network. The ball is in the court of the government, which will elaborate a development concept of 5G networks and will assign relevant frequencies. We have been closely interacting with the Ministry of Digital Development, Communications and Mass Media for the past two years and have conveyed the industry's opinion that Russia should be developing 5G networks in the 3.4-3.8 GHz range. This is the range European operators are building their networks in, and these are the frequencies targeted by primary equipment and user devices.
Mobile service operators are actively joining smart city projects. What are the plans and innovation projects for this market?
The smart city concept is based on the data transfer network and a vast number of sensors and devices comprising the Internet of Things. MegaFon has been developing a new standard NB-IoT, which is meant for such devices, throughout Russia since 2017. This is a LPWAN (Low Power Wide-Area Network) solution, which means a sensor can be powered by the same ordinary battery for six to eight years. Meanwhile, the penetrating power of NB-IoT is higher than that of 3G or LTE networks, which allows devices to work efficiently even in the basement. For instance, this technology is the foundation of our service "Smart Housing and Public Utilities."
Please note the MegaFon ranked Russia's first in the end of 2019 in terms of SIM involved in IoT solutions (according to the AC&M Consulting survey). We control 43% of the domestic IoT market and serve over 8 million devices of various types. This means that 10% of MegaFon clients are machines: a sensor, a video camera, a smart watch, and other electronic gadgets.
What's your forecast of the industry development within the next few years?
The industry will continue to focus on two primary objectives in the coming years. The primary task is to lower the level of digital inequality. Considering the size of Russia, some populated localities still have no access to fast and stable mobile Internet service. So, we will continue to build our networks and to expand our coverage wherever that is necessary. A total of 99.7% of the population currently lives within the MegaFon coverage zone, but the remaining 0.3% are our potential clients and they are the most difficult to reach,
Our second task is the best possible tuning and optimization of the infrastructure so that it could successfully deal with the traffic growth of over 30% a year. That will require frequency refarming (frequencies that are currently engaged in 2G and 3G formats will be reassigned to the LTE network), implementation of spectrum sharing solutions, improvement of self-organizing networks (SON), and modernization of the existent radio equipment by use of active directional antennas and new levels of spatial coding of the MIMO signal. These are complex works requiring intellectual input of our specialists.
What opportunities does Svyaz 2020 provide for industry actors?
Svyaz 2020 is a major Russian which offers its exhibitors every opportunity to discuss telecom market developments with colleagues, demonstrate their achievements, see results achieved by other operators, and find new suppliers and partners. The exhibition is held with support of the Russian Ministry of Digital Development, Communications and Mass Media, which gives additional opportunities for a dialogue with the agency, especially in the context of the Digital Economy federal program. The digital economy's contribution to the Russian GDP is supposed to grow 10% by 2025. A major role is played by telecommunications, considering that MegaFon and other operators serve as the foundation of the entire digitalization process.
---