Mikrovolnovaya Elektronika to present broadband communication system at Svyaz 2020
19 / 02 / 2020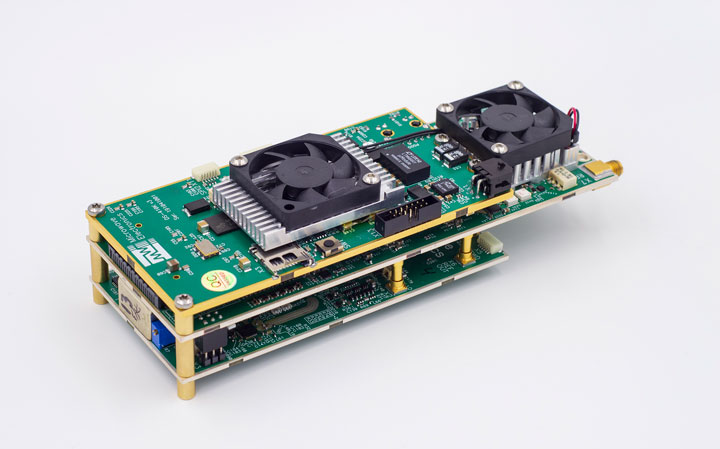 The company Mikrovolnovaya Elektronika takes part in every Svyaz exhibition for information and communications technology. This year it will present an upgraded universal broadband communication system TRX-8D.
The system is designed for communication with UAVs and aircraft, as well as between robotic devices, and in urban and mountainous terrain in the absence of direct visibility, in addition to radio-relay communications.
The company recently made improvements to the channel signal coding system, which increased the data transfer speed of the TRX-8D communication system to 50 Mb/s.
The broadband communication system operates even in the absence of direct visibility in urban and mountainous terrain. The communication range in direct visibility is 240 km at a speed of 10 Mb/s, 150 km - at a speed of 25 Mb/s; and 100 km - at a speed of 50 Mb/s. The range of the system's operational frequencies is between 30 MHz - 12 GHz.
The receiver uses an iterative equalizer based on neural networks and operates in the conditions of multipath propagation of radio waves in an unsteady tropospheric radio channel close to the Shannon limit.
An advantage of the device is the SR-FQPSK modulation, which has a constant envelope, works with amplifiers in a non-linear mode and provides high transmission efficiency.
Mikrovolnovaya Elektronika makes innovative research and manufactures high-tech products in the field of wireless communication, controlling and measuring equipment, and antennas.
---