Saranskkabel-Optika at the Sviaz 2020 exhibition
13 / 10 / 2020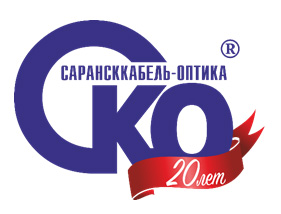 Saranskkabel-Optika OOO, one of the leading domestic manufacturers of fiber optic cable, will take part in the Sviaz exhibition already for the 18th time. The company always considers Sviaz as a traditional platform for networking between professionals from various industries of the country.
At the exhibition Saranskkabel-Optika presents a full range of products, including trunk, intra-area, indoor fiber optic cables, fiber optic cables built into lightning protection cables, bare wires for power transmission lines, as well as copper symmetrical pair twist cables for SCS and broadband networks.
Visitors will also see spiral fittings for installation of high-voltage wires and fiber optic communication cables embedded in lightning protection cables on overhead power lines manufactured by Sarmat OOO, as well as all information about the testing capabilities of Opticenergo Test Laboratory, enterprises of Opticenergo Holding, which provides a full range of services for telecom operators and power engineers.
20 years of experience in the production of optical cables and 13 years of experience in the production of optical ground wires, as well as the huge production capacity of the plant, which allows to produce up to 100,000 km of cable per year, prove the quality of products and reliability as a supplier.
Come to visit stand FС075 of Saranskkabel-Optika in Forum Pavilion.
---