Russia and China discussed development of the ICT industry
09 / 11 / 2021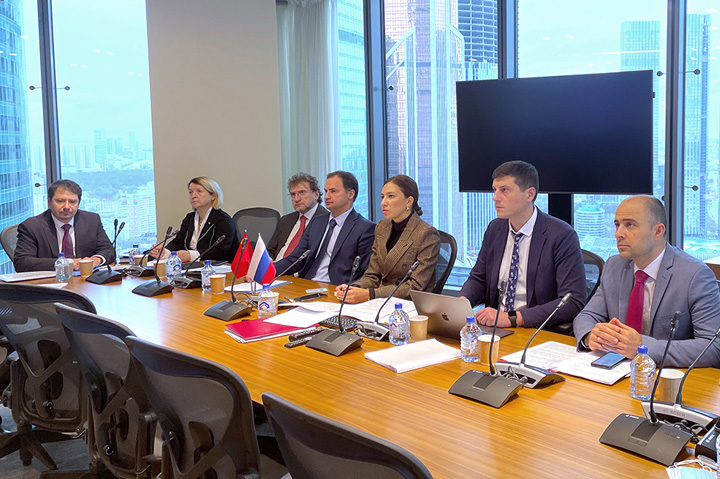 November 1, 2021. The 20th meeting of the Subcommission on Communications and Information Technologies of the Russian-Chinese Commission for the preparation of regular meetings of heads of government took place on November 1. It was a video conference moderated by the head of the Russian delegation, Russian Deputy Minister of Digital Development, Communications and Mass Media Bella Cherkesova and the head of the Chinese delegation, Head Economist of the Ministry of Industry and Information Technology of China Xu Kemin.
The parties discussed projects in the field of telecommunications, information technology, network security, postal communication, and also touched upon the use of the radio frequency spectrum and the coordination of radio frequencies in the border areas of the two states.
"I am pleased to see that the Russian-Chinese cooperation in the ICT industry is currently at a very high level. Telecom operators are actively cooperating with each other, large Russian and Chinese IT companies are successfully operating in our markets, and cooperation in postal services is developing. The methods and means of mail delivery between our countries are constantly being improved, and great progress has been made in frequency coordination. We see support from our Chinese partners in many areas, both bilaterally and through specialised international organisations," said Bella Cherkesova.
At the end of the meeting, the Russian Deputy Minister of Digital Development, Communications and Mass Media talked about the positive dynamics of sectoral cooperation between Russia and China, as well as the growing number of joint projects.
"Our countries have a significant potential for enhancing sectoral cooperation, and our common task is to provide an effective platform for further discussions and for identifying promising areas for further joint steps. I am confident that our subcommission will continue to be the best tool for Russian-Chinese cooperation in the field of communications and information technologies," said Bella Cherkesova.
Source: https://digital.gov.ru/ru/events/41348/
---