AGNEKO exhibits at Sviaz 2023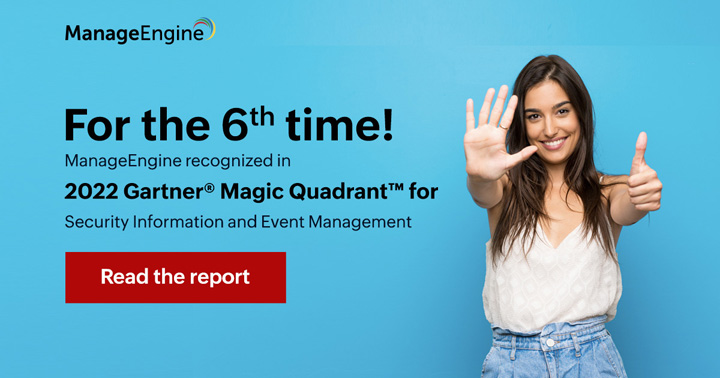 Photo AGNEKO Group
AGNEKO Group has been active on the IT market since 1999.
It is a system integrator of software solutions for managing equipment and information resources: application management systems, administration and monitoring of communication networks and PCs, traffic analysis and event logs, access control and security systems, electronic document management systems and 1C products.
In 2018, the company became a partner of ManageEngine and received a full portfolio of IT equipment and service management products for implementation.
ManageEngine was recognised in the 2022 Gartner Magic Quadrant for security information and event management (SIEM), appearing in the report for the sixth consecutive year.
The transition to cloud computing has accelerated over the past two years. According to Gartner, more than $1.3 trillion in enterprise IT spending will be at stake because of the move to the cloud in 2022, rising to nearly $1.8 trillion in 2025. With this exponential shift to the cloud, the need for organisations to use secure platforms becomes paramount.
ManageEngine is always adapting to market needs, which is why they recently expanded their Log360 SIEM solution with extensive cloud security capabilities. The effort is paying off because Gartner identified these features in this year's Magic Quadrant report.
SIEM solutions are generally seen as having a complex deployment. ManageEngine provides a SIEM solution that is easy to deploy and manage with minimal training. Gartner also praised ManageEngine's ease of deployment and operation.
ManageEngine Log360: What's new and what's expected in the future.
Recent features that have been added to Log360 focus on cloud security for organisations of various sizes and industries. With CASB, Log360 provides the ability to detect rogue cloud applications and prevent compliance risks, shadow IT and the use of any prohibited applications. You can also protect cloud accounts from unauthorised access and secure your cloud data assets.
Other recently added and notable features include:
-Improved cloud security monitoring: With its new cloud access security broker (CASB) capabilities, Log360 helps enterprises protect their clouds from malicious and unauthorised access.
-Extended compliance reporting capabilities: Includes reports that demonstrate compliance to the Privacy Protection Act (POPIA) and Cybersecurity Maturity Model Certification (CMMC).
-Threat escalation module: An advanced threat management console and advanced threat analytics can help assess threat severity and prioritise incidents.
-MITRE ATT & CK framework: Detect and remediate a wide range of complex security threats using MITRE ATT & CK tactics and techniques.
-Integrated privacy and data protection features: provides data encryption, masking and obfuscation capabilities that meet the privacy and data protection requirements of regulations such as the General Data Protection Regulation (GDPR).
To learn more about the company's products, visit Stand No. 21A40 in Pavilion 2, Hall 1.
---