Sviaz 2016: Extending Boundaries of the Asian Market
12 / 10 / 2015
On October 12, Expocentre ZAO and Electronics & Information Industry Sub-Council of the China Council for the Promotion of International Trade (CCPITECC) concluded a cooperation agreement in Beijing.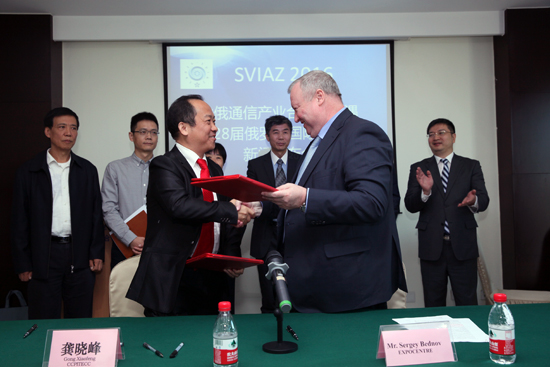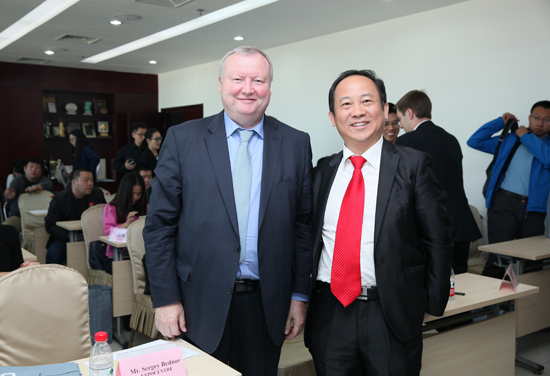 The document was signed by General Director of Expocentre ZAO Sergey Bednov and Secretary-General of CCPITECC Gong Xiaofeng. The agreement provides for cooperation in organization and holding of the Sviaz International Exhibition which will run on 10-13 May 2016 at Expocentre Fairgrounds. According to the agreement, for the first time ever CCPITECC will be an exclusive agent attracting Chinese exhibitors to the Sviaz exhibition.
"We highly appreciate that CCPITECC is Expocentre's exclusive partner arranging the Chinese exposition at Sviaz 2016", said Expocentre General Director Sergey Bednov. "We know CCPITECC as the most competent Chinese organization that arranges large-scale and impressive shows of telecommunications, communication equipment and infocomm infrastructure." According to Sergey Bednov, CCPITECC is an absolute leader in this field. Expocentre in its turn is Russia's top organizer of B2B exhibition projects. "It's reasonable that the two leaders join their forces to reach the global aim of extending cooperation between our countries in the field of telecommunications and information technologies", pointed out the head of the Russian exhibition company.
Representative of Sichuan Maipu Technology Co., a long standing participant in the Sviaz exhibition in his turn said that signing of the agreement was a real breakthrough in the field of Chinese electronic and information technologies. He also said the trade show had a positive effect on the development of the Chinese companies which had already confirmed their participation in Sviaz 2016.
---