LANDE A. Ş. from Turkey to take part in Sviaz 2017
12 / 04 / 2017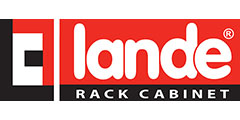 LANDE A.Ş is a manufacturer of Rack Cabinet and accessories with the highest level of knowledge in Turkey. The company once again decided to take part in the Sviaz exhibition that will take place 25-28 April in Moscow and showcase the latest achievements in ICT industry.
It was established in 2012 by a team that leads the sector with its experience of 20 years in order to develop and market innovative, ergonomic, economic and functional products. It is a professional solution partner with its 19" Rack Cabinets and accessories, Telecom Field Cabinets (indoor/outdoor), Server and Datacenter Cabinets and a wide range of further products for IT sector.
LANDE A. Ş. introduces a new concept in the sector thanks to its affordable and practical high-quality products designed according to the ever-changing market conditions and customer requirements.
Both visitors and exhibitiors of the exhibiton will have an opportunity to ask all the questions and see the company's products in Pavilion No.2, Stand No.21F40.
---