Sales of Sviaz 2018 exhibition space in full swing!
26 / 09 / 2017
More than seven months have left till the main spring ICT event – the Sviaz exhibition (Sviaz 2018 will run from April 24 through 27) and the sales of the exhibition space are in full swing.
Some leading companies have already applied for participation in the trade show among them Incab, T8, Saranskkabel-Optica, Lotes TM, Telo Communication Co.Ltd, Paritet, Satel Oy, Corning CIS, SOCC, TsST, Emilink, and others.
In this post we will tell you about the first four companies: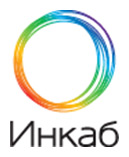 Incab plant is a manufacturer of fiber optic cable. It was opened in 2007. Incab is a number one plant in Russia and the CIS in terms of production volume of fiber optic cable (in 2012, 2013 and 2014) and the volume of processed optical cable (in 2012-2016). In 2017 the company showcased both its basic and new products such as fire-resistant optical cables, optical sensor cables, fiber optic monitoring systems for industrial and civilian facilities, etc.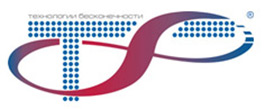 Ò8 is a leader in development and manufacturing of DWDM and CWDM systems. At the Sviaz exhibition the visitors could see the Volga multiservice platform featuring new high-speed 400 Gbit/s chassis. According to the news of the company, the chassis was showcased in operation making transmission between demonstration stands. For the first time at Sviaz 2017, T8 showed the attendees version 3 of the Dunay distributed acoustic sensor. The system is applied for monitoring security zones of extended objects.

Saranskkabel-Optica has been operated on the market since 2008. This company is one of the industrial sites of Opticenergo Group. Possessing great facilities and modern equipment, Saranskkabel-Optica makes a whole range of fiber optic cables applied for main, areal telecommunication networks taking into account customers' demands and wishes. The company will participate in Sviaz 2018 for the 16th time and showcase a full range of their products.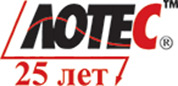 Russian developer Lotes TM has operated on the Russian telecom market for 25 years. In 2017 the company put on display a unified automated, alarm and communication system NABAT® designed to solve a wide range of challenges related to management automation at government institutions, industrial, power, and transport facilities. We await new products in 2018!
---